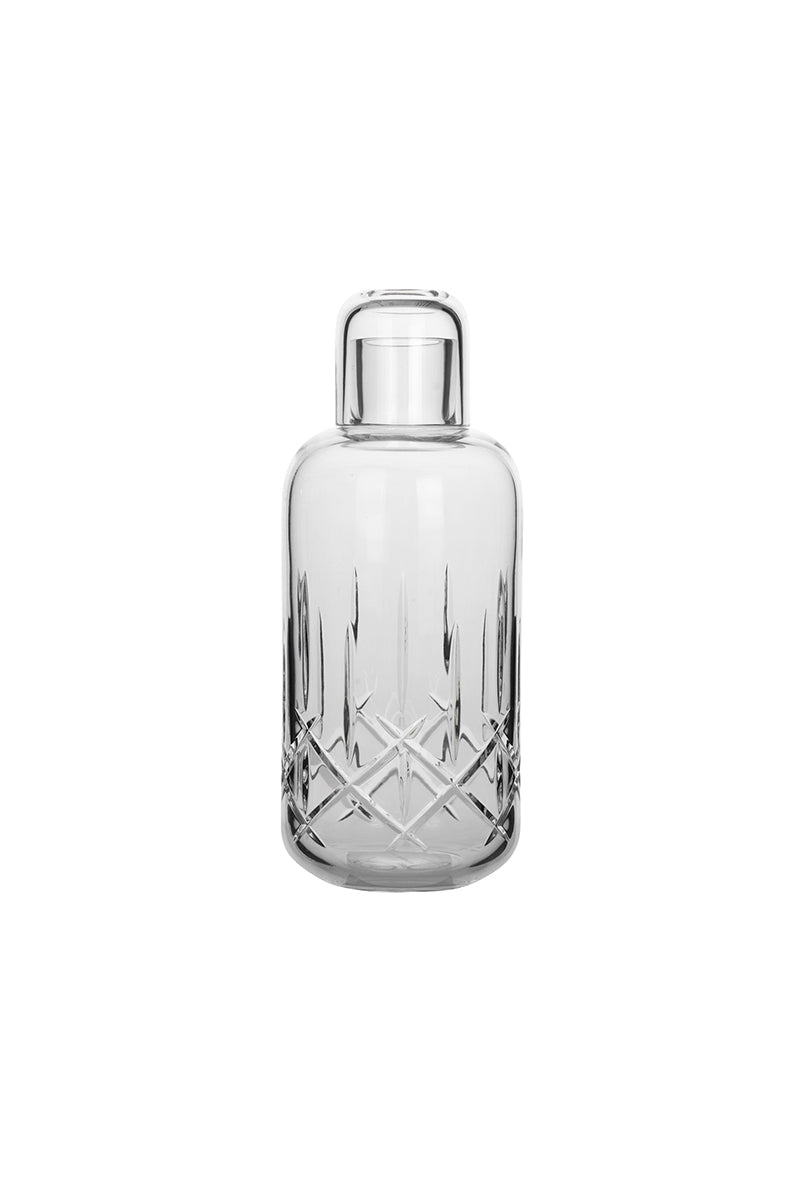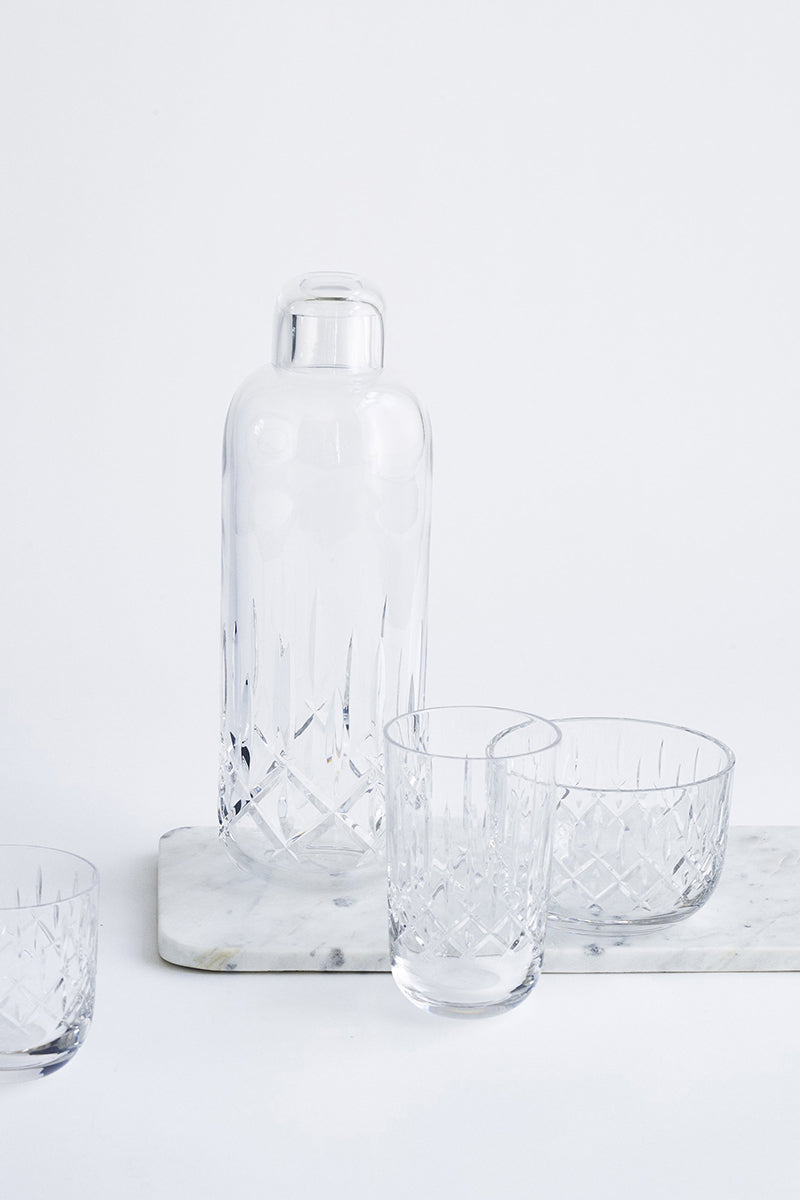 Crystal Water Bottle Small - Clear
Extend your classics... The crystal series from Louise Roe is manufactured in the Czech Republic where they have a well known tradition for this genuine kind of crystal production. This crystal water bottle has a rounded shape at the bottom which will fit perfectly in your hand.
Every single piece is made by hand and you will therefor notice that each piece has its own weight and thickness - we think this is the charm of a handmade craft. The classic crystal series is made by the original crystal glass recipe meeting EU regulations and FDA lead levels.
Small: 3"D x 9"H; 8.5 cm x 20 cm

Mouth Blown Crystal Design in Copenhagen
Make in Czech Republic
Vendor: Louise
Recently Viewed