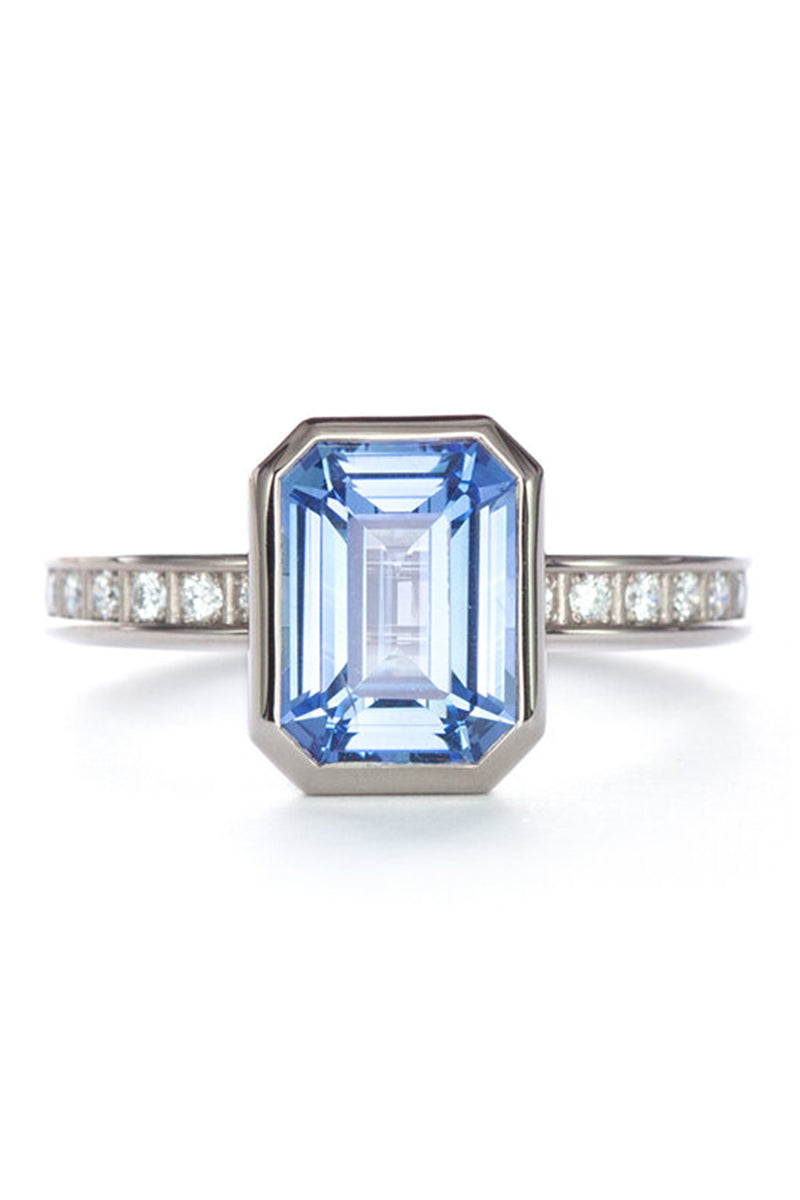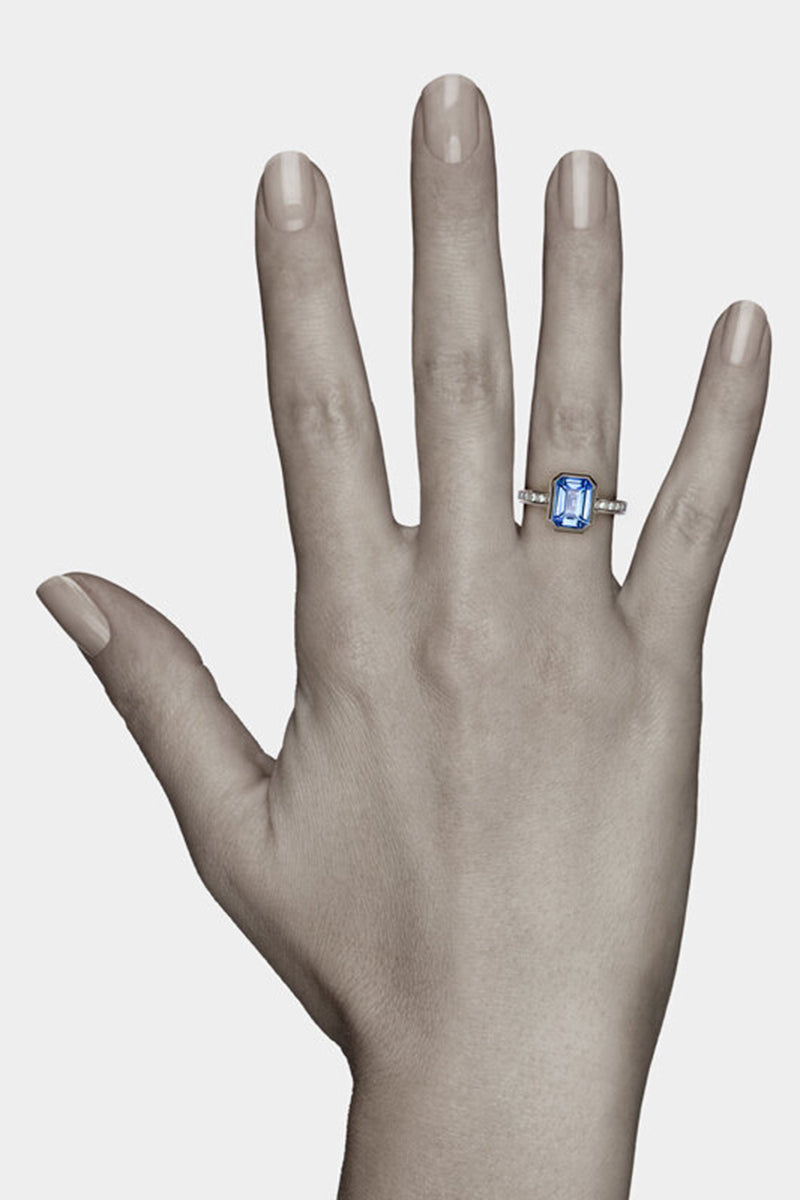 Pixel Dust Solitaire Ring - Emerald Cut Blue Sapphire in Grey Gold
This rare emerald cut blue sapphire from Roule & Co. is the perfect modern ring. A 2.67 carat ( GIA certified) center stone is set in 18k grey gold in a full set of white diamonds.
4.1g 18k white gold

2.67ct blue sapphire (GIA certified) emerald cut

0.31 cts white diamonds
Made in New York City.
Vendor: Roule & Co
Recently Viewed