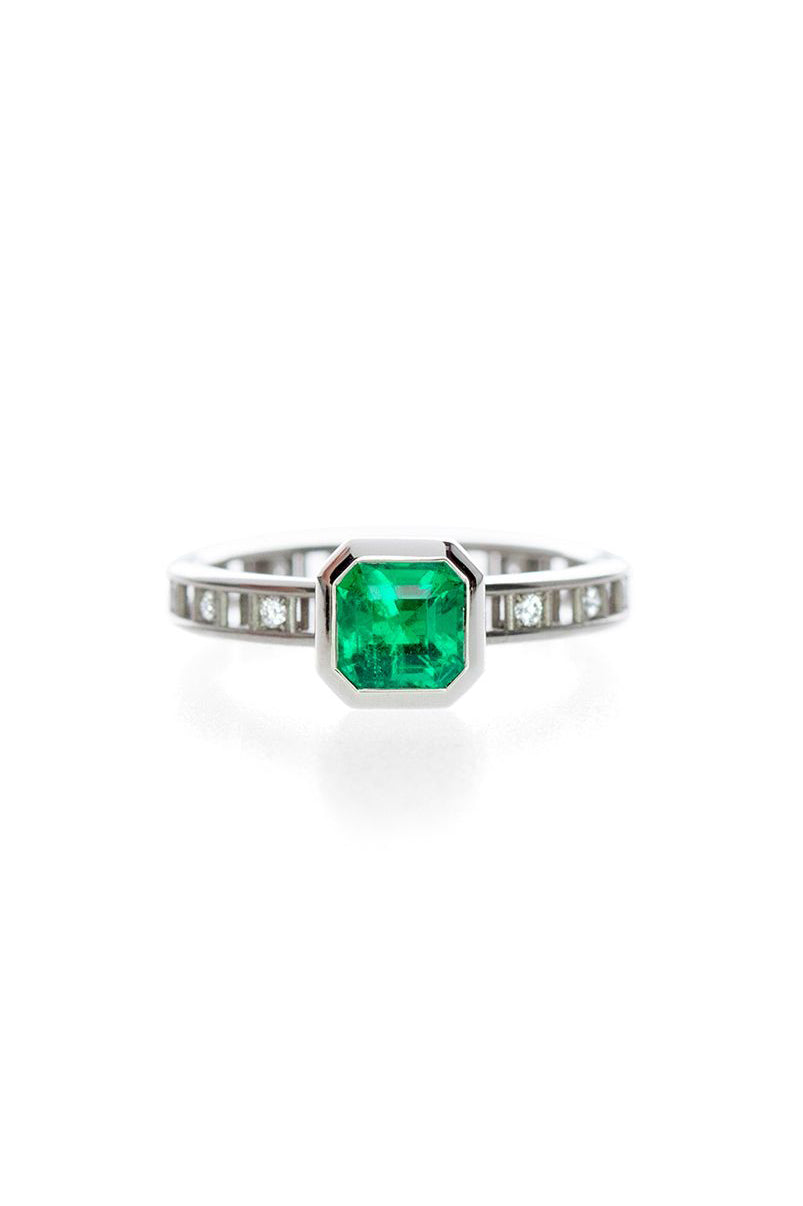 Pixel Dust Open Set Solitaire Ring - Emerald Cut Emerald in White Gold
This solitaire stunner from Roule & Co. is the perfect modern band. An emerald cut .90 carat emerald stone set in 19k white gold with an open set of white diamonds in the band.
3.7g 19k white gold

0.90 ct emerald stone, emerald cut

0.15 cts white diamonds

Made in New York City.
Vendor: Roule & Co
Recently Viewed