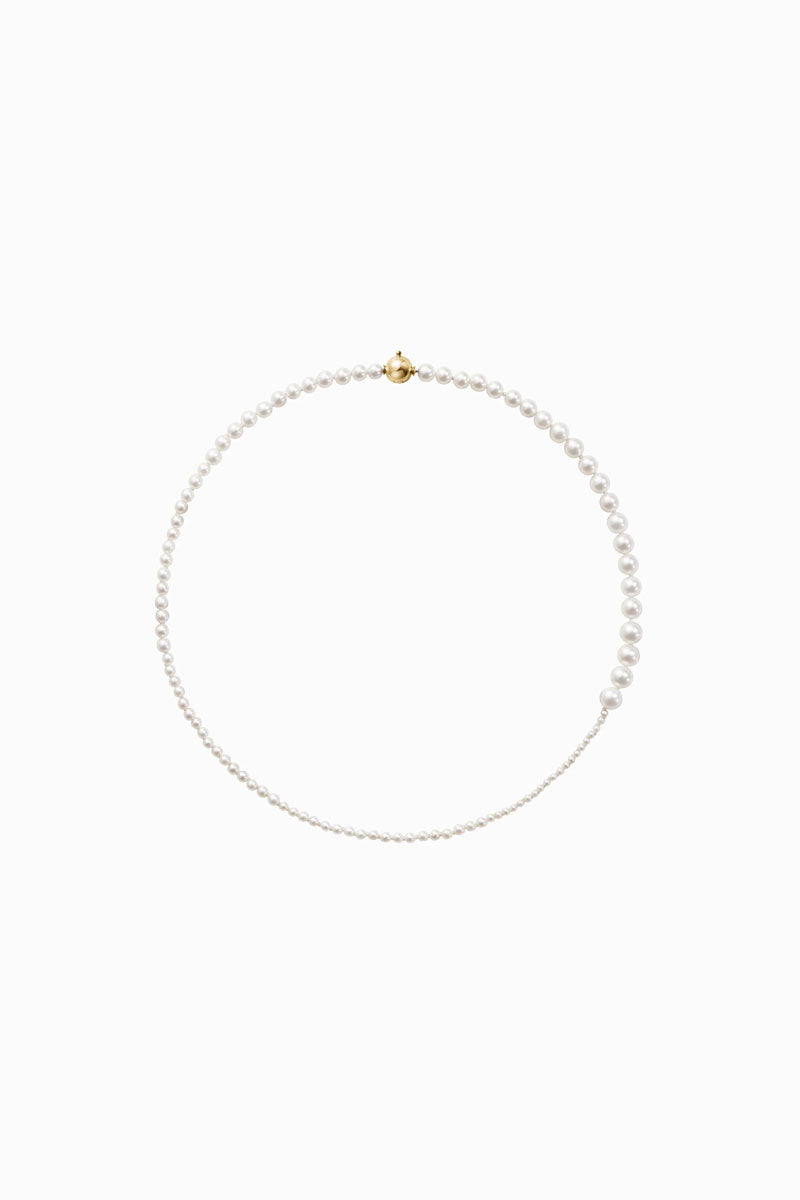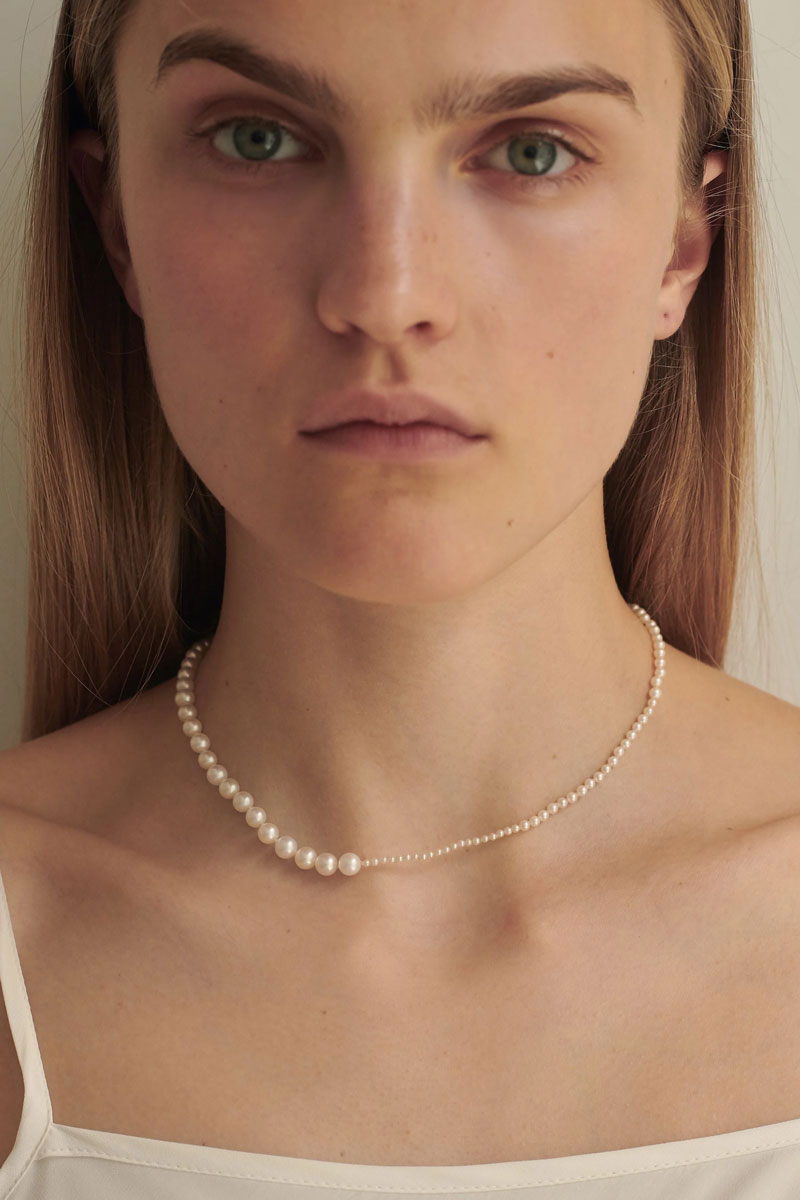 Petite Peggy Necklace - Freshwater Pearls
A petite version of the Peggy, this pearl necklace channels Sophie Bille Brahe's minimalistic take on pearl jewelry.
Lock is unlatched to the necklace and becomes integrated in the design. When locking the necklace, place ends inside the lock and press to hear a click. Open by separating the gold lock in the middle.
40cm long including lock
Freshwater Pearls
14k Yellow Gold
Vendor: Sophie Bille Brahe
Recently Viewed