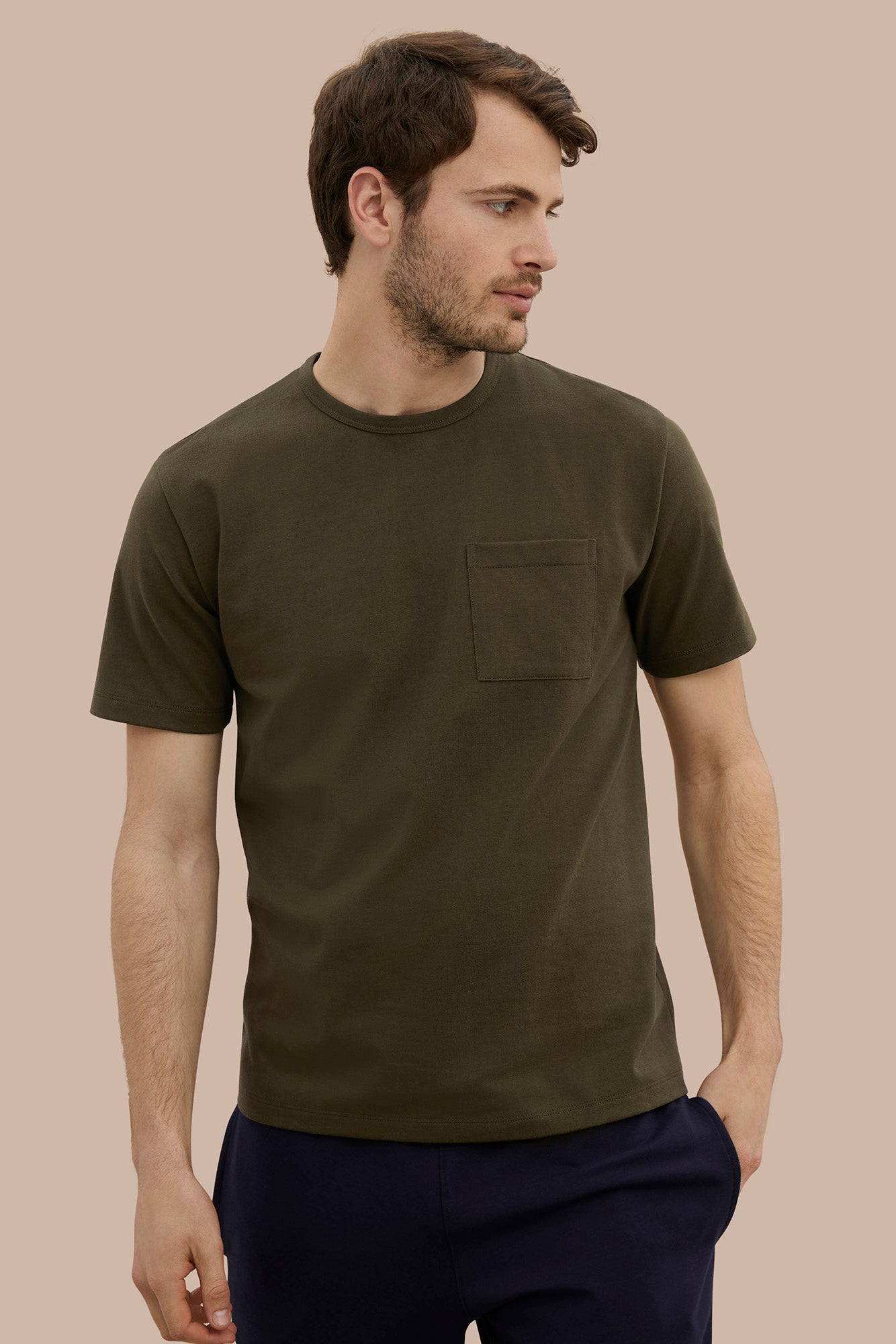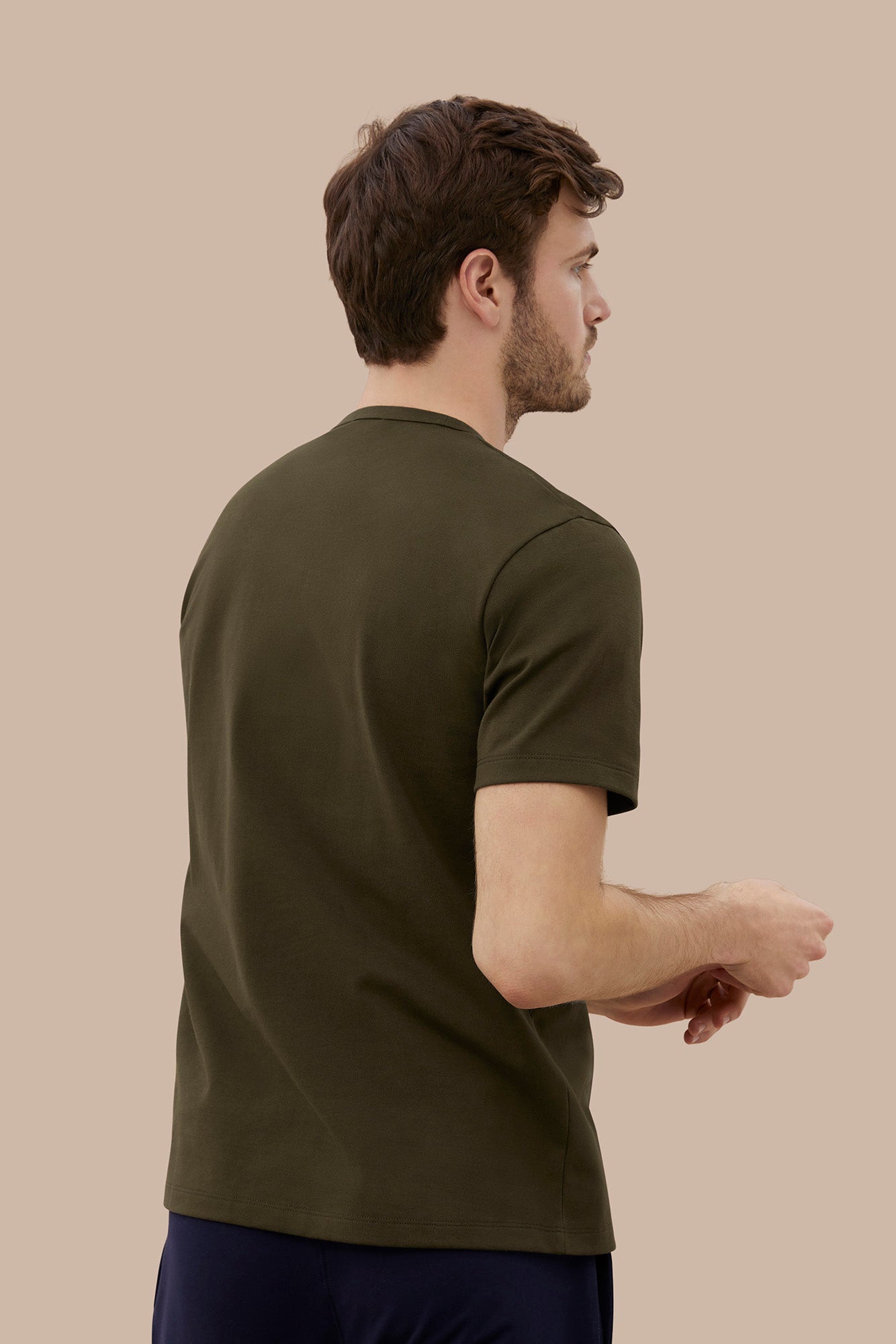 HW Pocket Tee - Army Green
This heavy weight pocket t shirt from Handvaerk is constructed from a heavy-weight jersey fabric knitted with 2 independent 30/1 yarns in parallel; made from premium combed Peruvian cotton. An innovative fabric with a smooth hand, and more than double the weight of a traditional t shirt, destined to last decades.
Impeccable craftsmanship, quality materials and a clean minimalist aesthetic makes this piece a dependable wardrobe staple and endlessly versatile.
Fit notes: This is intended to be slightly boxy and thick. Take your true size.
100% Cotton
Machine wash warm without bleach.
Gently tumble dry on low heat or hang to dry.
Made in Peru
Vendor: Handvaerk
Recently Viewed