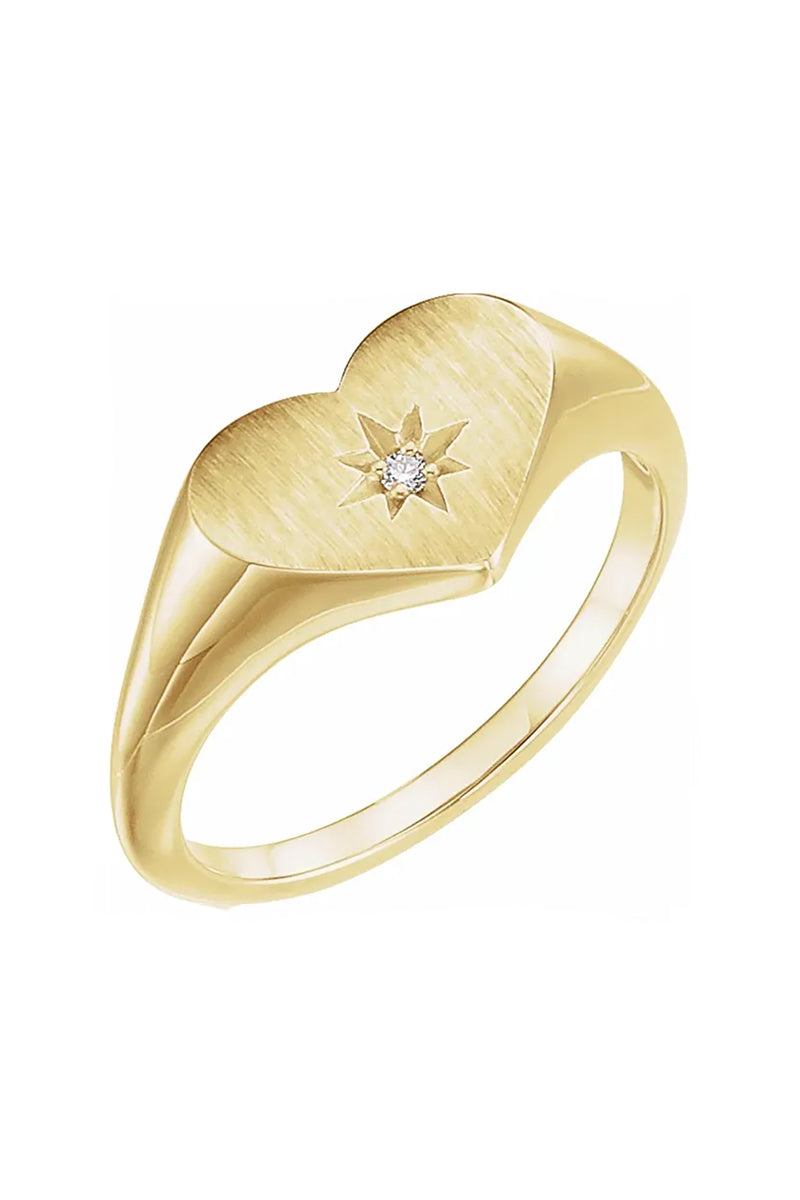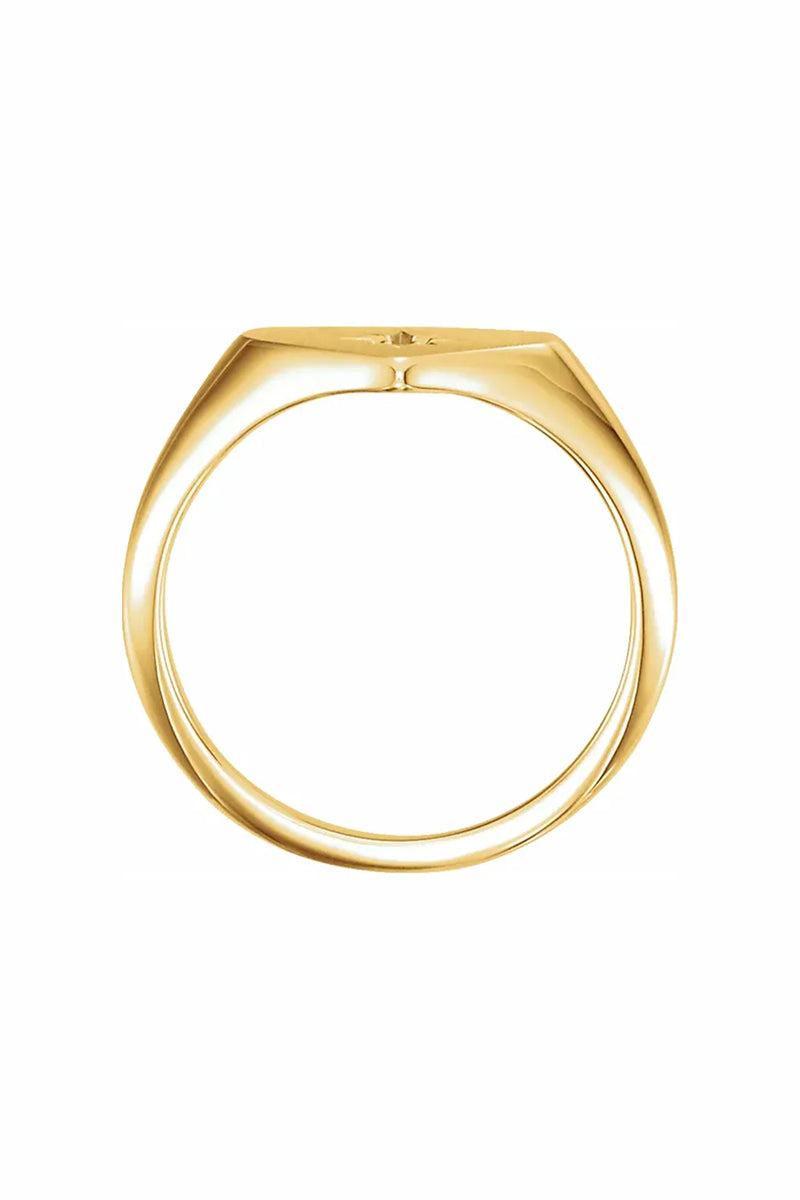 Heart Signet Ring with Diamond Starburst - Yellow Gold
Make a small statement with this heart signet ring. A substantial 14k yellow gold heart is engraved with a small starburst with a small white diamond at the center. Wear this Pavilion piece everyday.
.01 CTW White Diamond
14k Yellow Gold
Made in U.S.A.
Vendor: Pavilion
Recently Viewed