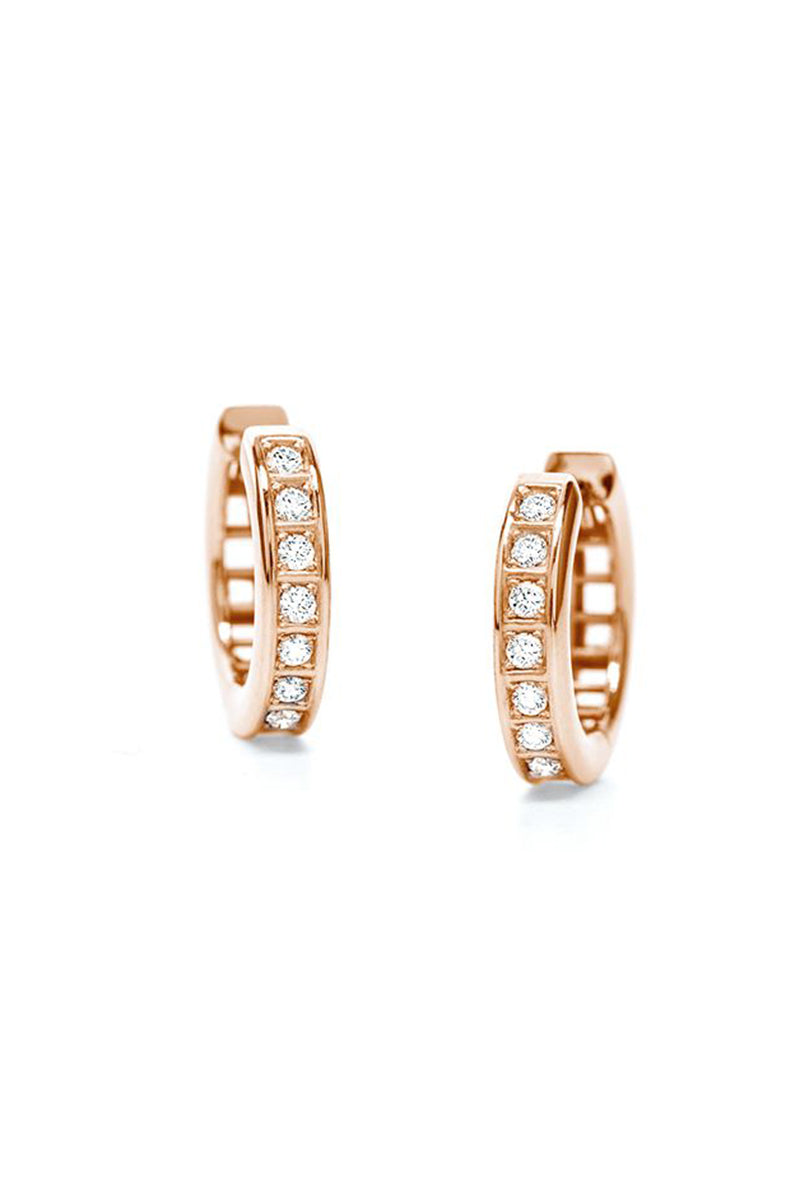 Half-Full Set Pixel Dust Petite Hoops - White Diamonds in Rose Gold
The perfect modern huggies from Roule & Co. Wear these simple and chic mini hoops with anything. A full front set of white diamonds in 18k rose gold with negative space openings in the back make for a classic but unique look.
18K Rose Gold White diamond pavé

Approx 0.20 cts Satin finish wireform with polished solid sides

Made in New York, U.S.A.
Vendor: Roule & Co
Recently Viewed