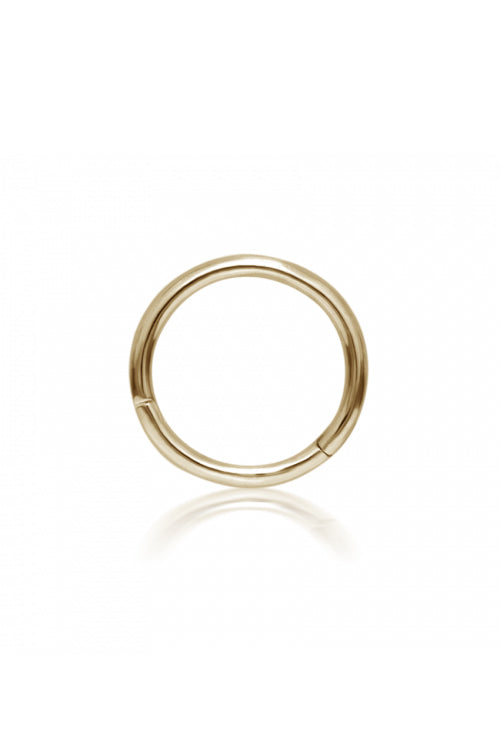 9.5mm Plain Ring - Yellow Gold
Maria Tash's famous "clicker ring" design features a clicking mechanism that makes insertion and removal easy. This 14k gold ring is a good size for many earlobe, helix, and nostril piercings. A sleek and simple look.

All colors of gold are nickel free and hypoallergenic.

Item sold as individual earrings.
Vendor: Maria Tash
Recently Viewed