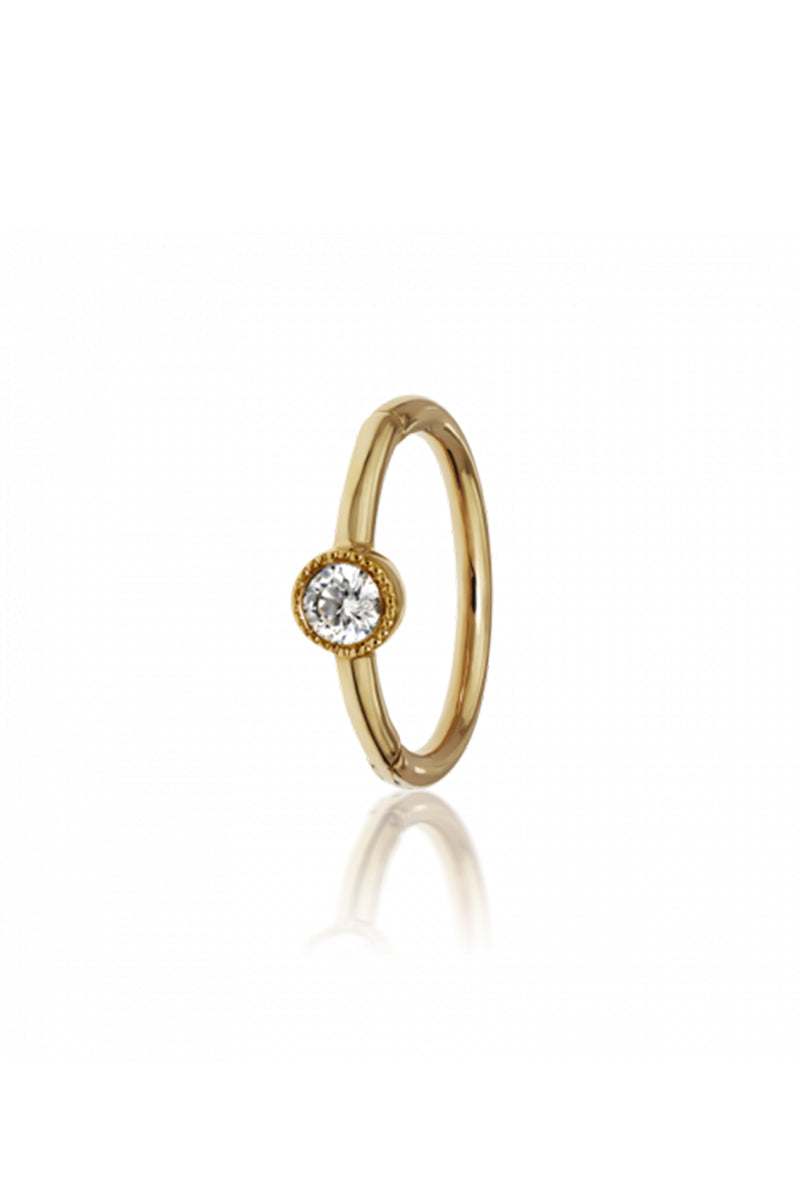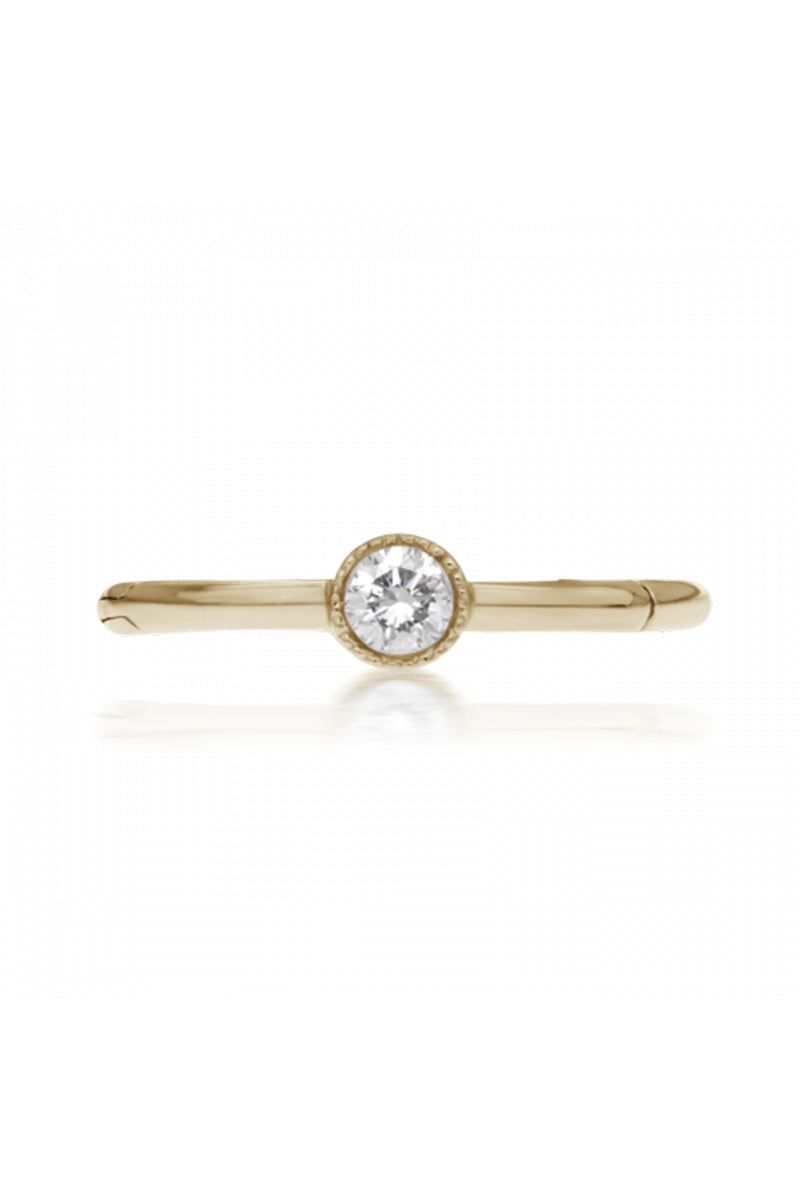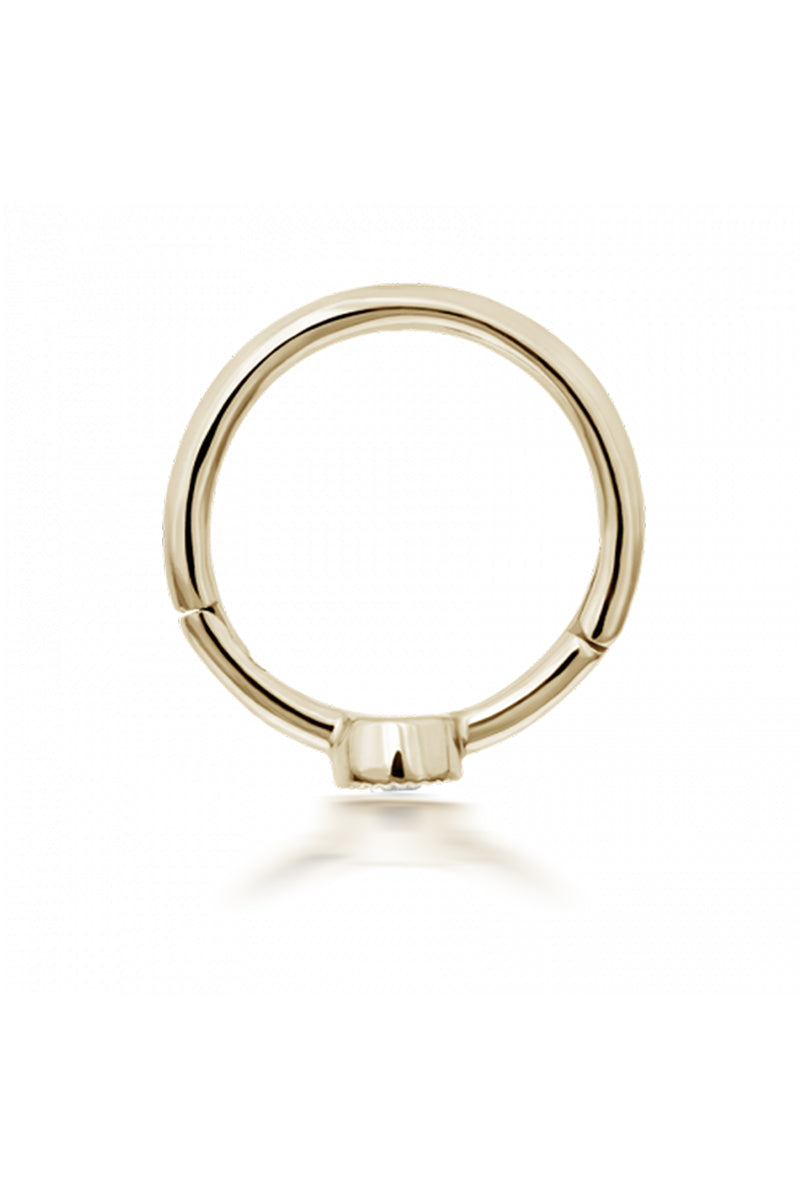 8mm Scalloped Diamond Clicker - Yellow Gold
Maria Tash's famous clicker is an elegant ring featuring a 2mm diamond set in a scallopedbezel. This ring is a good size for many earlobe, helix, and nostril piercings.
All colors of gold are nickel free and hypoallergenic.

Item sold as individual earrings.
18k yellow gold
White diamond
Vendor: Maria Tash
Recently Viewed