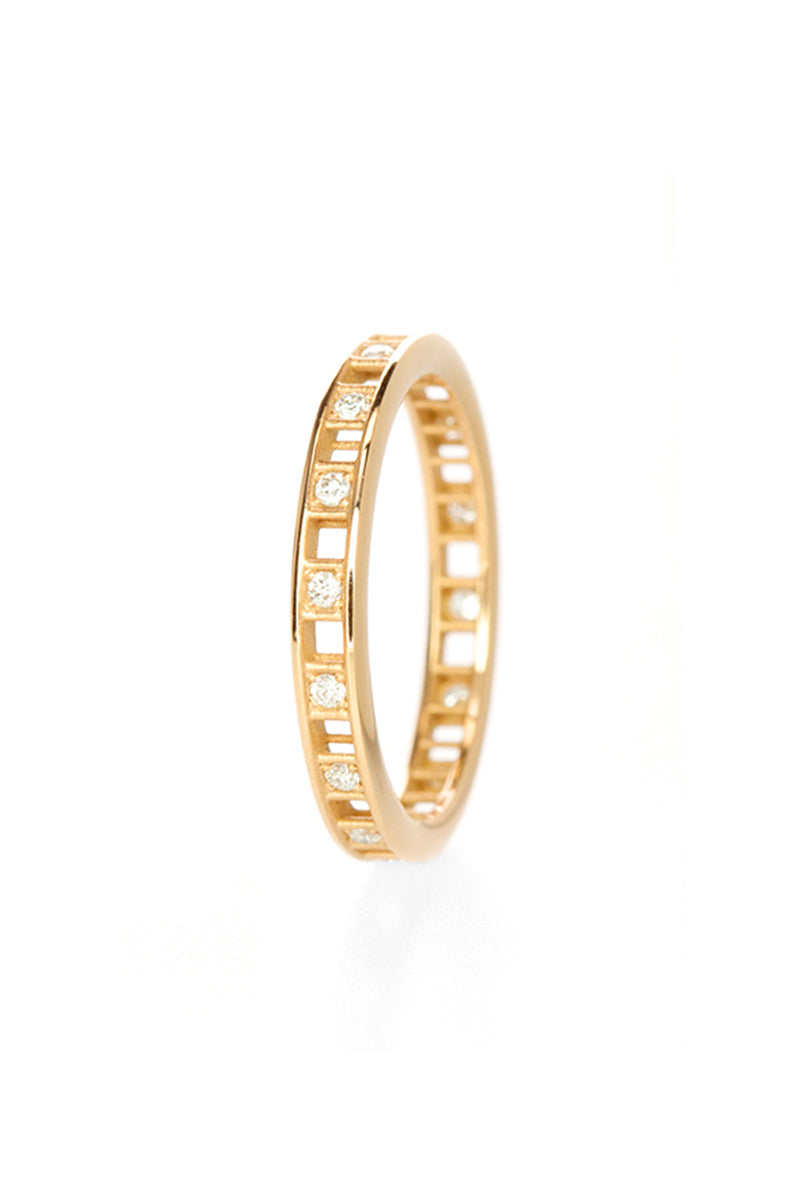 One Row Pixel Dust Stacking Ring - White Diamonds Yellow Gold
This Pixel Dust ring from Roule & Co. comes with an open set of alternative white diamonds. Wear this comfortable 18k yellow gold ring solo or stacked with your favorites.
Approx 0.20 cts white diamonds in 18k yellow gold
Satin finish wireform with polished solid sides
Made in U.S.A.
Vendor: Roule & Co
Recently Viewed