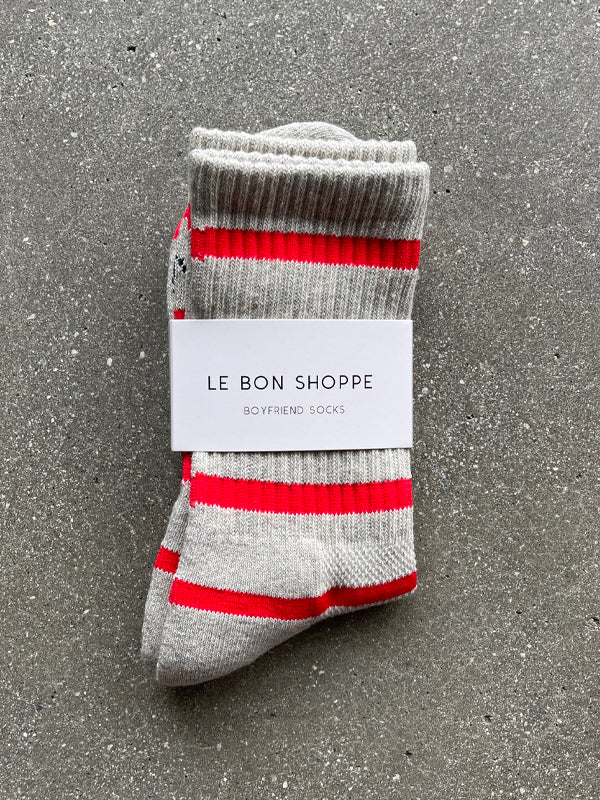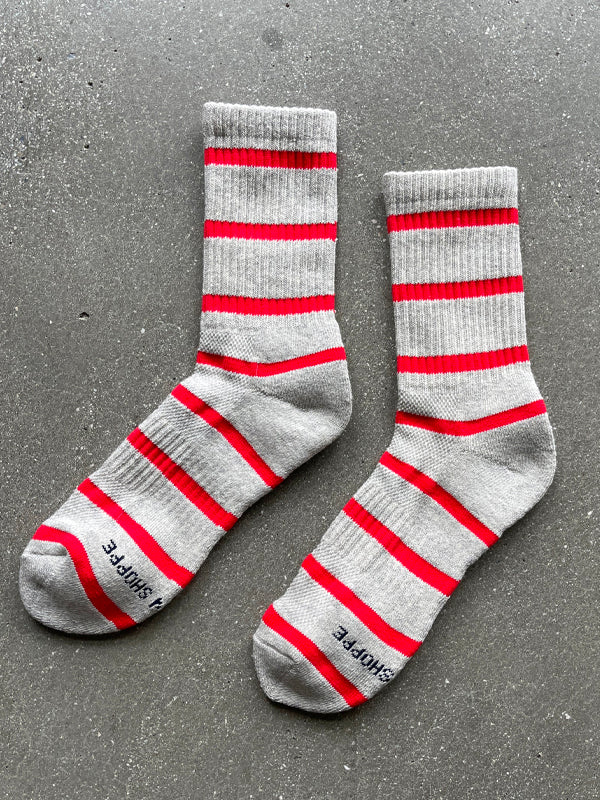 Boyfriend Socks - Grey Red Stripe
The Boyfriend Sock is one of Le Bon Shoppe's signature styles and a year round bestseller. The perfect mix of function and fashion creating an effortless sporty vintage charm to any outfit. Durable and comfortable she upgrades any outfit. One of our go-to pairings: well-worn denim and sneakers.
Fit notes: Above the ankle. Slightly longer than a classic crew and has a contrast double stripe.
One size fits most
Wash on delicate
Made in South Korea
Vendor: Le Bon Shoppe
Recently Viewed