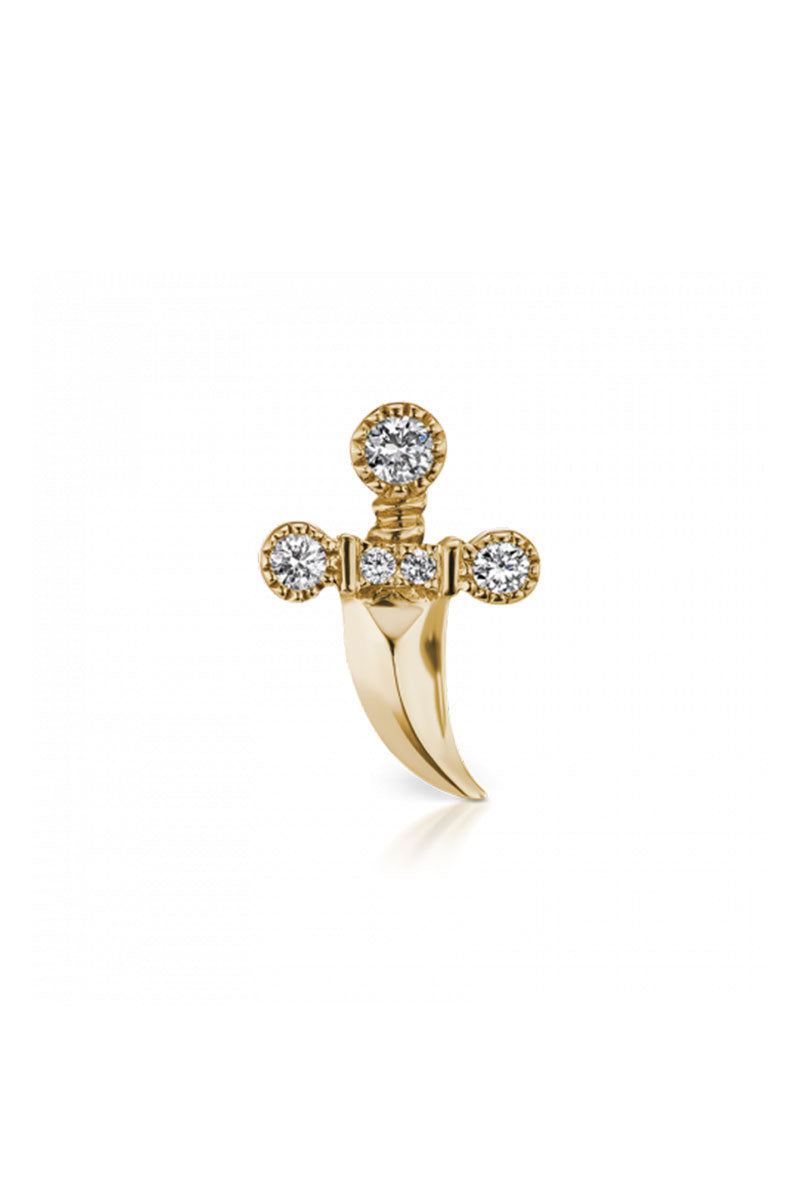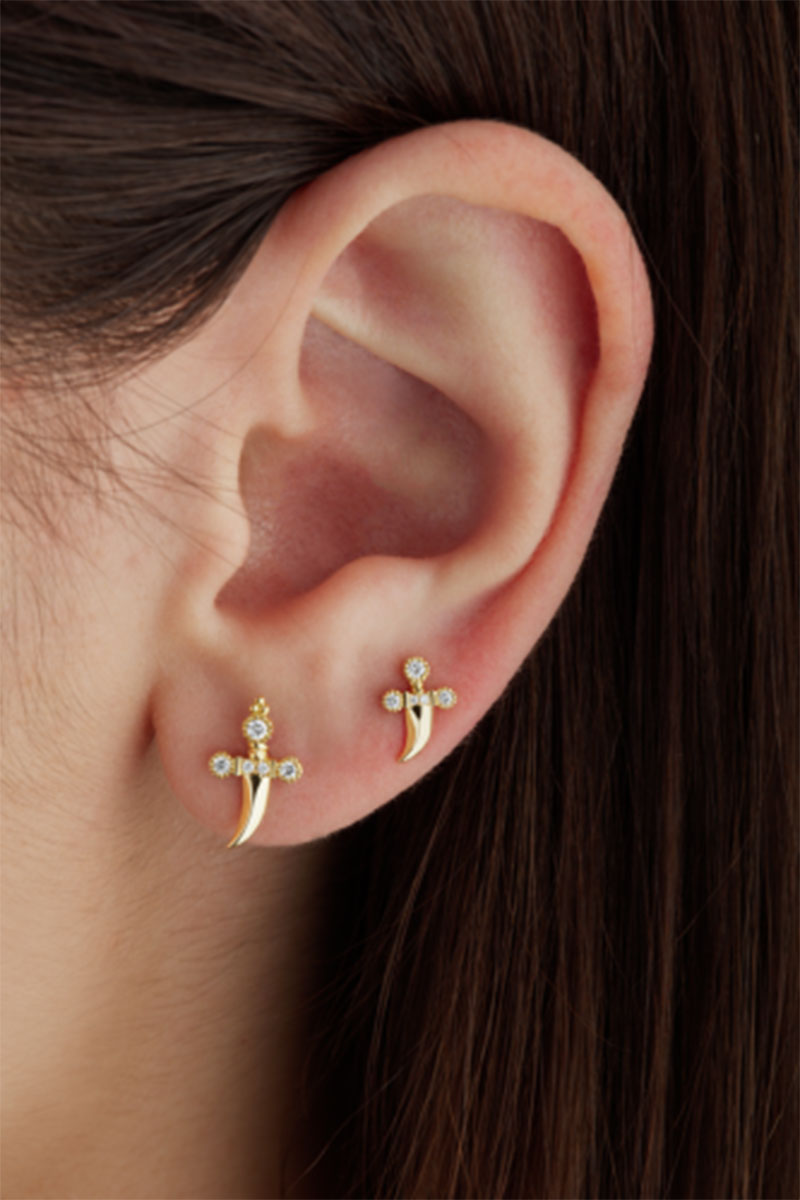 Small Diamond Dagger - Yellow Gold Right
This small dagger earring from Maria Tash features an intricately adorned hilt, complete with five diamond accents and exquisite gold detailing. Available in a right-curving or left-curving shape, to complement the curve of either ear.
Fit notes: This earring is available for right and left directions and sold separately.
18k yellow gold, white diamond

All colors of gold are nickel free and hypoallergenic


Imported
Vendor: Maria Tash
Recently Viewed